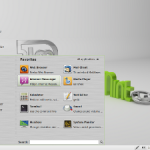 I have been a big Linux user since about 2004, and have used all the major distributions of Linux including Ubuntu, CentOS, SuSe, and Fedora.  For the past few years, I have used Fedora almost exclusively.  On occasion, I still try a new distribution of Linux when I see something interesting but have not for sometime.
Recently, I came across the Linux Mint distribution.  Out of curiosity, I downloaded and looked at the Linux Mint 11, 32 bit DVD version.  This version is based on Ubuntu and uses the same packages as Ubuntu which means that  anything you can download and use in Ubuntu, you can use on Linux Mint.  This version of Linux Mint is supported till October 2012 and, from the documentation on their website, it appears to have an 18-month support cycle.  New versions are available every six months.
Linux Mint comes in a few different versions – on the download page, DVD, CD, LXDE and an OEM were listed as choices.  According to documentation, they have a main edition that provides full multimedia support, a USA/Japan edition that does not come with multimedia support, a KDE desktop edition, and an XFCE edition built using the lightweight XFCE desktop.  32 and 64-bit versions are available for each choice of Linux Mint on their download page.
Benefits of Linux Mint
Like I stated before, I have been using Fedora Linux for a number of years, and while I like this flavor of Linux, multimedia support does have to be added after the Fedora install is completed.  This requires me to add both the free and non-free RPMFusion repositories as well as the Livna repository.  Over the years, I have gotten pretty good at getting everything to work, but it does take some time to get the additional packages installed and working. When I saw that Linux Mint supported multimedia out of the box, so to speak, it gave me a good reason to look at this Linux distribution.
Additionally, Linux Mint has a downloadable user manual in a PDF format.  The manual is a great guide for those new to Linux and, specifically, Linux Mint.  There are great on-line resources related to the installation and use of Fedora, but I am still a fan of having a manual that I can access off-line.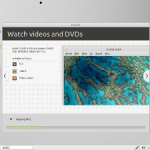 While Ubuntu Linux has always been a good desktop choice for those new to Linux, Linux Mint makes it even easier to start using Linux as your desktop of choice.  Simply being able to listen to  mp3's and video content without having to install other repositories and, especially a bunch of other packages, makes it a good choice for Linux beginners.
Linux Mint 11 Video
The following is a pretty good video describing Linux Mint 11.  It is put out by Infinitely Galactic on Youtube.  Enjoy!
If you decide to try Linux Mint, let me know what you think of this version of Linux.  Also, if you are new to Linux all together, let me know how you think it compares to other operating systems.  We are always glad to hear from our readers.