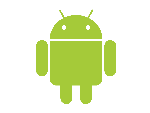 Android has become a very popular mobile operating system and is used in both smartphones and tablets.  One issue that is a problem for any mobile device, however, is battery life.  Many users have a variety of apps or processes running in the background that they are not even aware of.  Depending on what apps your are running and how you use your Android device, battery life on the device can be quite short.  Here are four apps that can directly or indirectly help with this situation.
This app provides the user with a couple of different tools or utilities that allow the user to monitor memory and battery status.  A process manager  allows the device user to see any active apps or processes and gives the user the ability to stop them.  The app also allows the user the ability to define a select list of apps or processes that can be stopped by the user with the use of one app button.  Lastly,  a startup manager tool will allow the user to prevent unwanted apps from starting up during the initial boot of the device.  Stopping unwanted apps frees up resources and saves battery life.
The app lets the user white-list needed and used apps so they will not be accidentally stopped but, more importantly, will stop any running apps that are not needed or wanted.  The user can choose individual apps to stop, either automatically or manually.  A paid version of this app gives the user the ability to schedule the shutdown of unwanted apps.  The user can schedule certain apps to shutdown when memory is low or the device is locked, etc.  While it does not appear that this app allows the user to stop unwanted apps from loading at startup, it can shut them down after they load.
This app helps with CPU speed, data connections, and syncing.  The user can set the app to control these automatically or only when certain events occur, such as when battery life is below a certain threshold.  CPU speed is also set up based on preset configuration profiles that the user chooses.   The user can also disable data connections or syncing when battery life is running low.  These can be manually enabled when needed even when battery is low, but controlling all these elements on the device allows the battery to last longer than if they were not being controlled by the app.
This is very similar to CPU Tuner but also allows the user to control data connections and syncing schedule which lessens battery drain by the Android device.  Battery life-saving profiles are built into the app, and the user can select which level is appropriate for their circumstances.  Not all battery life- saving profiles are available in all versions (Free, Plus and Ultimate versions) so the user will have to determine the configuration elements accessible to them based on their version.
Since new Android apps come out all the time, please leave a comment letting readers know of any other new apps that may help extend battery life for Android devices.