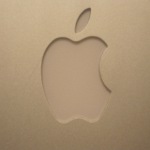 McAfee just released a Christmas list of security threats and a couple of those directly relate to mobile devices.  While I will focus only on those threats, you should read the complete 12 Scams of Christmas to understand other security threats that could affect you.
Mobile Device Threats
There are two main security issues you should be aware of and protect yourself against with your mobile devices (smartphones and tablets) not only during the holiday rush but year round.  They are:
Mobile Malware – malware or malicious software has gone past just infecting computers to now targeting mobile devices.  The greatest increase in mobile malware has been for Android devices because of the increase in their use.
Malicious Apps – the great thing about mobile devices is the ability to customize them using a variety of apps.  Unfortunately, there are some free applications out there that are written with the ability to steal personal information.  These apps masquerade themselves as useful or fun apps but are, in reality, malicious.
One other item you should be aware of is that the security threat from malware or malicious software for Mac systems has increased this year and is another prime target during the holiday season.  Some people have probably experienced Mac malware issues already this year.  It is predicted that criminals will have put together malware targeting Macs for the holiday season.
Protect Yourself
No matter whether you use mobile devices to check banking balances while you are doing your shopping or use your Mac or other mobile device to research a product, take care to guard yourself against the many variants to these security threats.
Don't download apps other than from the official app store (although malicious apps have been found on even the official app stores).  Be cautious in responding to emails, opening any attachments, or following any links that could lead to a source of malware, etc.
Stay clear of anything that appears to be or sounds to good to be true.  As I always recommend, trust your gut and be extra cautious throughout the year, but especially during the holiday season when most people are busier than usual.
If you need help guarding your mobile devices and Macs against malicious apps and malware, let us know.  If nothing else, we can guide you to companies and apps that can help.